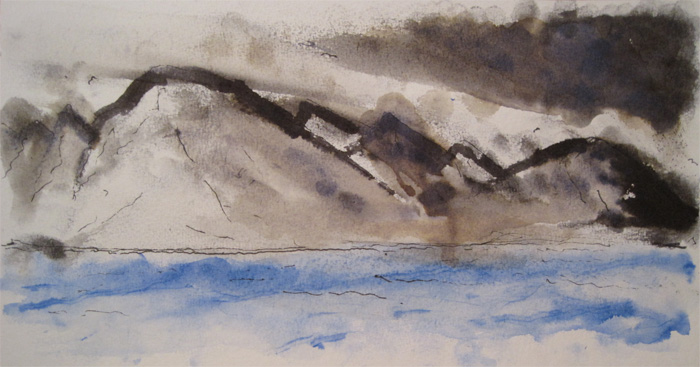 Douglas Dunn (Scotland's greatest living poet), will be giving a reading at an occasion open to the public in the Old Library, All Souls College, Oxford, on 8 November, from 6pm. All are welcome.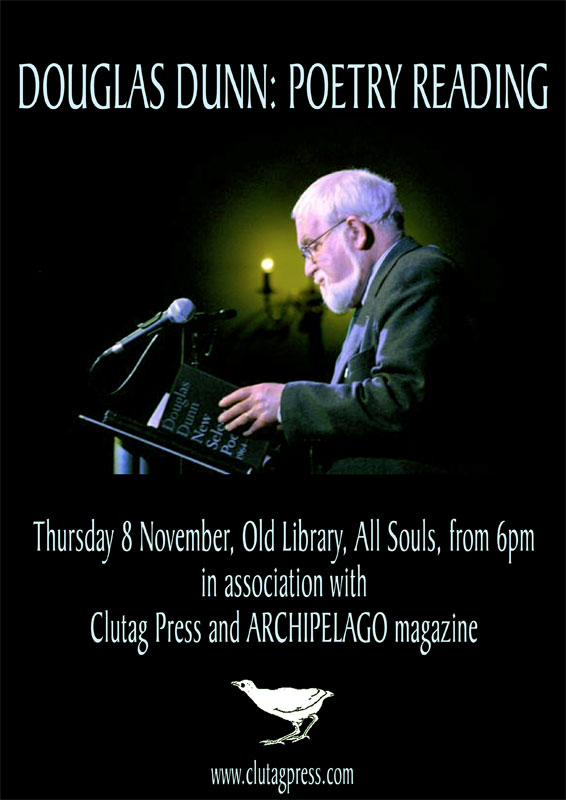 Professor Dunn's St Kilda's Parliament (1981) and a long list of his poems about Scotland's outer limits were an important, long-term inspiration behind the eventual founding of Archipelago in 2007.
Readers will remember that his work first appeared in the second issue of the magazine in the form of a lengthy disquisition – 'English: A Scottish Essay' – on the poet's tongue and its – and his nation's – relation to the English language. The poem ends, after more than 250 lines, as follows:
One day I'll feel the confidence to grow
Orchids. But let my lilies flourish in
This land and tongue of rain and cloud-shadow.
Lilies and roses too are of my nation.
Thereafter he has become a mainstay to the Archipelago cause, delighting a readership that like him longs 'for more chances to walk along depopulated shores', away from the metropolis, 'in the provinces, where talent is born'. Most notably, at the same time as he celebrates local and national themes, Professor Dunn knocks the parochial into a cocked hat and scourges the ready and easy way to prejudice. Issue 7 of the magazine will be launched at the same event.
 28th October 2012