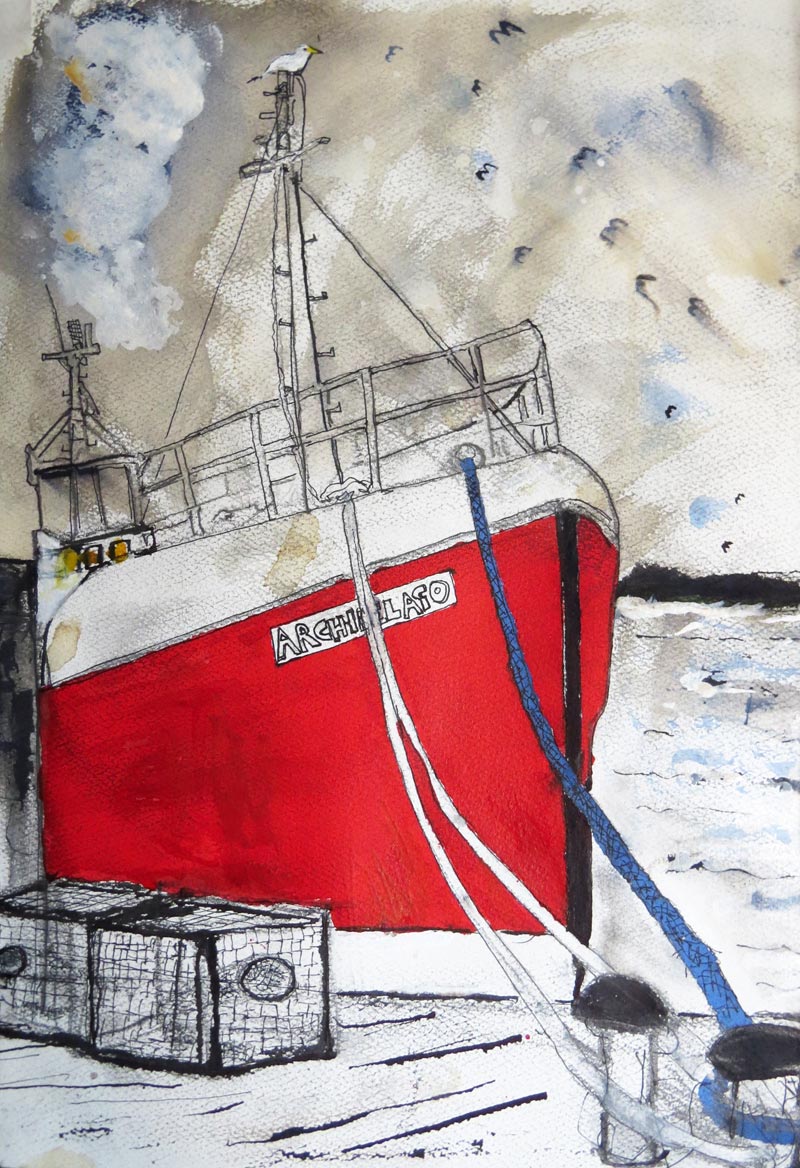 We've been holed up proofing Issue 9 at our favourite hideaway quay in the wild west. The place is otherwise more or less unused other than by seabirds, hoodie crows, and the occasional lobster looking for a telephone. Unused, that is, except for nefarious 'black-catch' deals at the backdoor of the local gastro-pub THE HOPE AND ANCHOR. The proprietor is himself struggling to survive. As are the fish he pays through the nose for. Just as we are in these hard and uncertain times.
I took this picture of the good ship with my old box-brownie app. and a reel of Kodak Colour. I thought I must 'share' it with you, comme on dit. What's with the French? I hear you ask. We've been hanging out off Finistere with some 'Frenchmen', pair trawling for new authors. It was our only lingua franca and its traces seem to have got round my tongue.We were otherwise completely in the dark but for a little moonshine.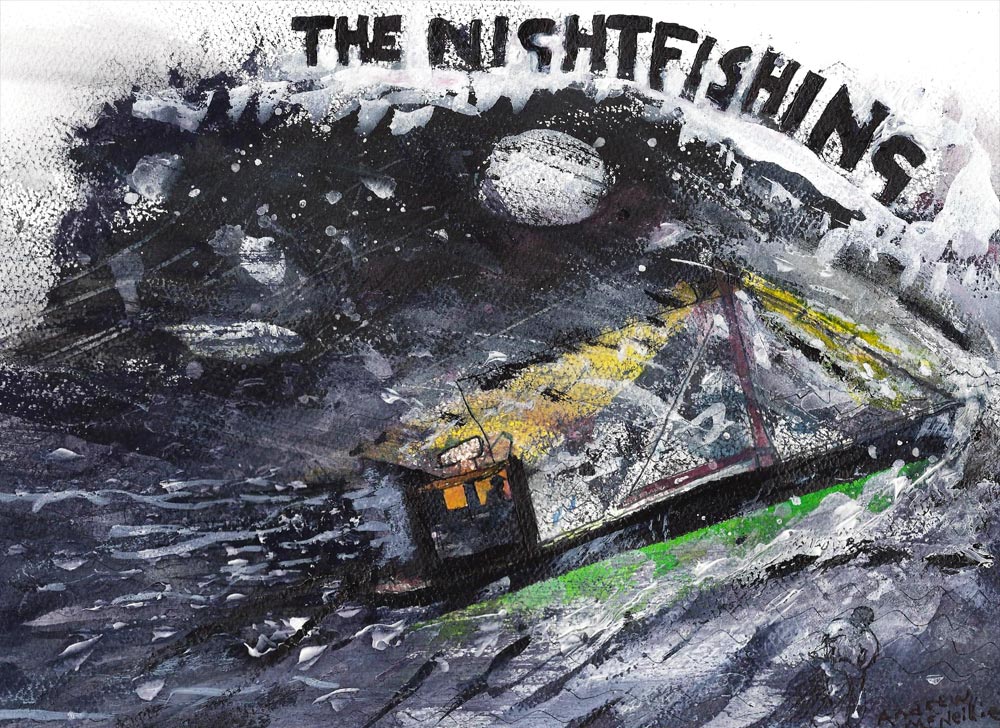 The really good news is that we're not far off going to press. As you see from my quick sketch of 'James Macdonald Lockhart and "Himself"' in the back room at the HOPE AND ANCHOR, animated speculations as to our next trip are already in the air.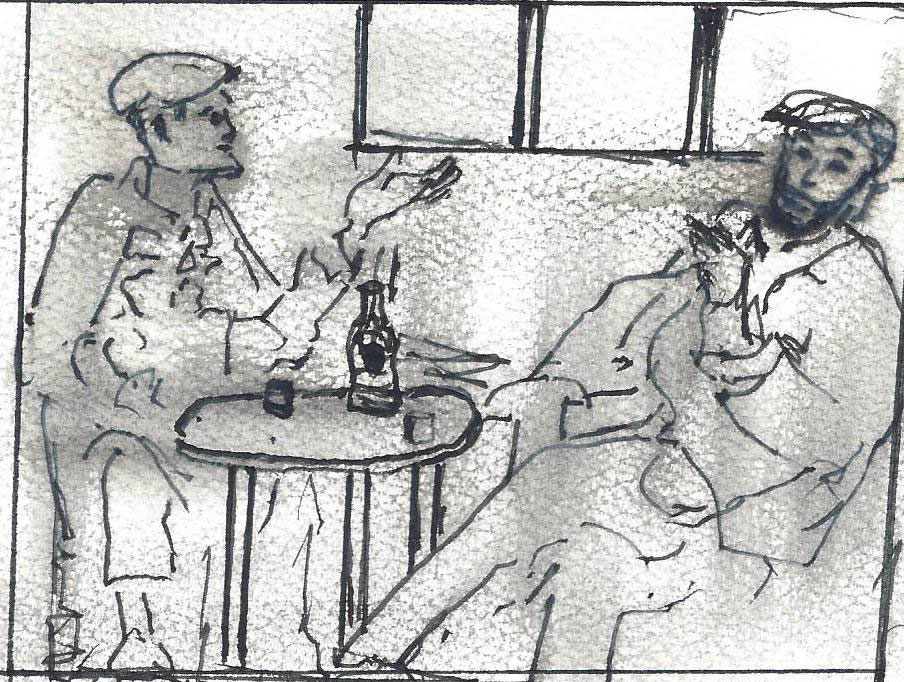 I suppose it's also good news that we've had to put Issue 8 out of print. It has 'flown from the shelves'. I wish I could say it has made us rich. But that's not how it works. The only other issue now out of print is Number 1. We're exploring the possibility of doing a short-run reprint. If you are missing a copy of the founding issue, please let us know. It will help us make our decision to go ahead if we get a good response. If you want issue 9, move fast . . . or weep alone.
Andrew McNeillie
3 October 2014