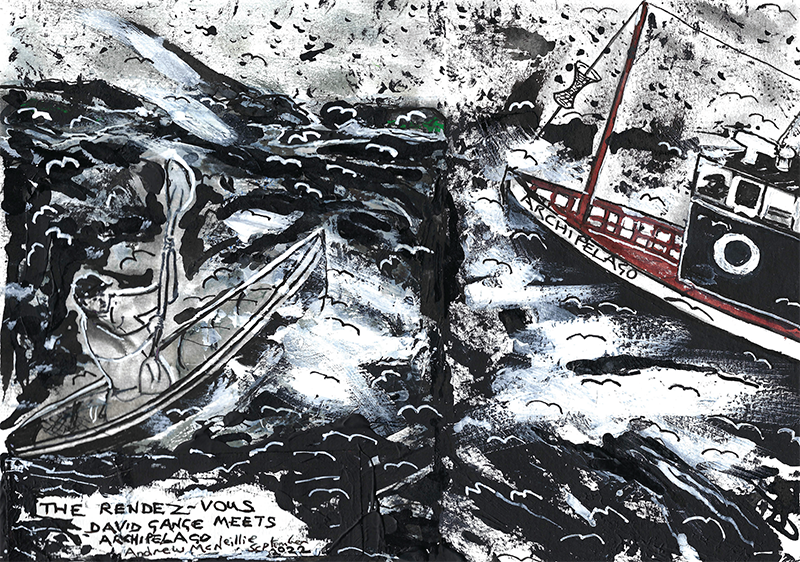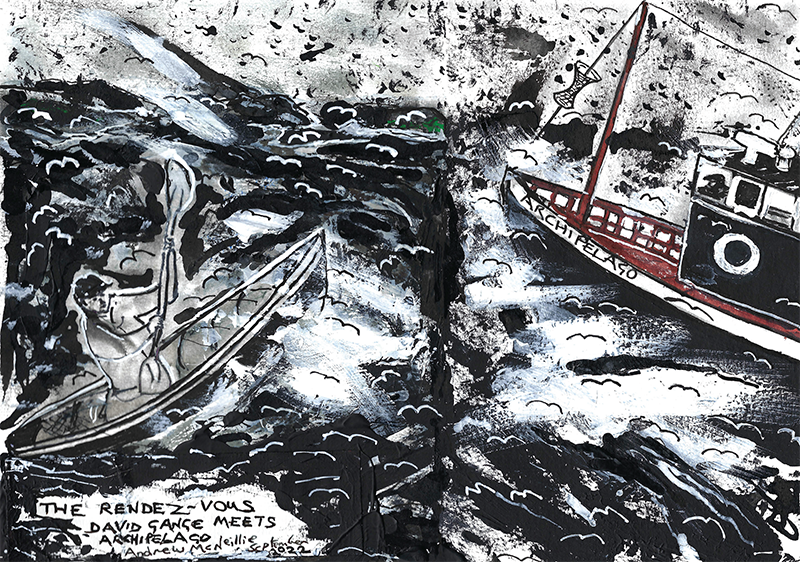 We're back, moored up, at the Isle of Whithorn, and working night and day, burning the midnight oil in the Wheelhouse, to prepare the typescript for Archipelago 2:2. Our catch is one of the best (and biggest) we've ever landed. So there's a lot of work to be done, checks and balances, and 'casting off', in that other dialect, of the print works, and not the nautical one we so crave the moment we tie up at the harbour wall and find ourselves in dull and deadly lubberdom.
As you see, on this last trip, we managed, by expert reading of the stars, to meet up with the intrepid kayaking historian David Gange, inspirational devotee of 'big seas and small languages' and author of The Wild Atlantic Edge (2019). Never before have we attempted to come alongside a kayak. Even with RNLI operative Eleanor Hooker aboard, we found it something of a hair-raising challenge. Not since our legendary moonshot off Inishbofin have we put our seagoing skills to so severe a test. But we managed the handover and took David's essay 'The Archive of the Oar' aboard safely without anyone being drowned (at LONG 6° 54.75′ W  LAT 58° 17′).
We won't give you any further spoilers. Just rest assured: you have a treat in store. So be sure to get your order in straightaway….. while we gauge our print-run, before setting sail again.